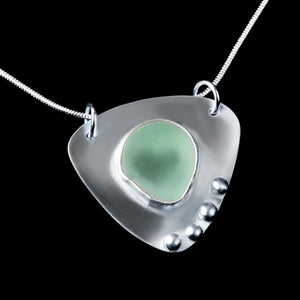 This heart shaped sterling silver pendant features beautiful green blue sea glass. The sterling silver back plate has a heart shape cut out of it. The light can shine through the heart.
Sterling silver balls were soldered on to the back plate on one side for accent.
A great gift for Valentine's day or any other day.

This is on a sterling silver snake chain.

A customer has purchased this pendant.