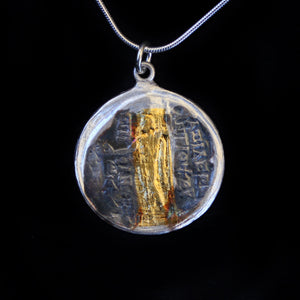 I pressed a coin or medallion into Precious Metal silver clay. It shows a robed figure standing with one hand outstretched. 
After taking it out of the kiln I burnished the figure with 24K Gold foil and painted patina on both sides for contrast.
It is hung from a 16 inch sterling silver box chain.
Dimensions: 1 inch diameter