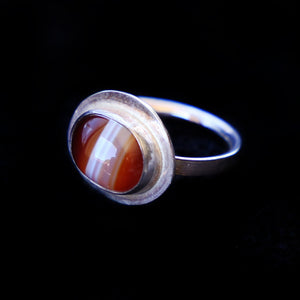 This is an opalescent looking Jasper with deep earthy red and cream colors. It reminds me of the rings of Jupiter. It sits on a sterling silver back plate on top of a sterling silver ring shank. 
A very comfortable ring and gender neutral.
Dimensions: 7 and a half ring size.